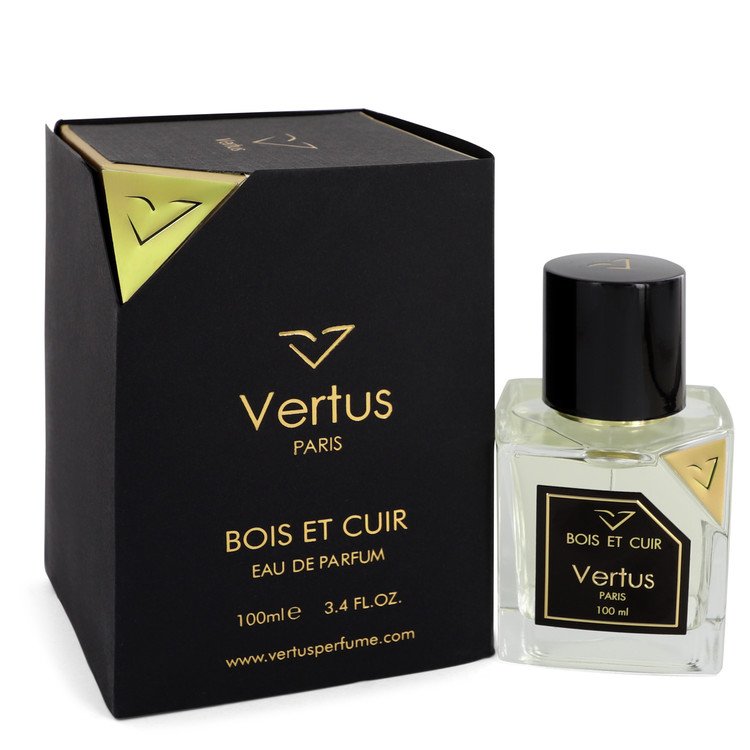 Bois Et Cuir
Description: Bois Et Cuir Perfume by Vertus 3.4 oz Eau De Parfum Spray for Women. Bois et Cuir, created by Vertus in 2015, is an enticing fragrance that exudes power. Top notes of apple, grapefruit, bergamot, clary sage, and ivy open with a rousing citrusy burst. The middle notes of cedar, patchouli, lavender, jasmine, cyclamen, and amber give an invigorating floral aroma that is fresh and green. Finishing this scent at the base are notes of balsam fir, sandalwood, oud, oakmoss, leather, warm vanilla, tonka bean, and musk for a woody, earthy richness.
Perfume id: 38984
Created in: 2015
Style: Woody, Aromatic, Citrus
Notes: Top notes are Grapefruit, Ivy, Apple, Clary Sage and Bergamot; middle notes are Lavender, Cedar, Patchouli, Cyclamen, Amber and Jasmine; base notes are Musk, Balsam Fir, Leather, Sandalwood, Tonka Bean, Vanilla, Oakmoss and Agarwood (Oud).
Best use: --, --
Designer:
Vertus